Telephone the engine shop at 604-580-1050, tollfree at 1-800-665-3570

We are Canada's largest retail automotive engine remanufacturing plant and engine installer. Our goal is to provide a superior product that exceeds industry standards, which will result in the highest level of customer satisfaction and long, dependable service from your car or truck engine. We strive to serve our customers with honesty, integrity and unmatched automotive service.
Thinking of a new or remanufactured engine for your car or pickup truck?
Click here to visit our
remanufactured engine shop...
Full Service
Auto and
Truck Repairs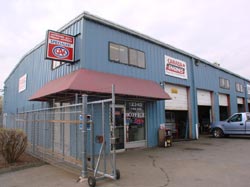 We are the only domestic engine remanufacturer in British Columbia that is approved by the British Columbia Automobile Association (BCAA) and is registered with the Better Business Bureau.

Domestic & Import
Truck
Engines
From Honda Accords
to Hummers and commercial work trucks...
We handle all major makes and models for the most reliable remanufactured engines.

These are just a few of the Companies we are happy to be associated with:

Call The Shop at 604-580-1050, tollfree at 1-800-665-3570
or email us for your Remanufactured Engine at: canadaengines@shaw.ca
~ FREE ESTIMATES ~
We have been serving our valued Retail and Commercial Customers with integrity since 1985.
Copyright Canada Engines Ltd.
All rights reserved.